Are you having issues with your hot water heater? If you've noticed that your water is no longer hot enough or it takes longer to heat up, your water heater may need to be replaced.
Cold or lukewarm water is a clear sign that your water heater isn't functioning correctly. At White Plumbing Co., we specialize in water heater repair and water heater replacement and can help you determine the best course of action .
4 Reasons Your Water Heater Might Have Broken Down
There are many reasons why your hot water heater could have broken down, including:
Age:
Hot water heaters have a lifespan of about 10-15 years. As they age, they become less efficient and more prone to breakdowns. If your hot water heater is nearing the end of its life, it may be time to consider a replacement.
    2.  Sediment buildup:
Over time, minerals and sediment can accumulate at the bottom of your hot water heater tank. This buildup can reduce the efficiency of your water heater and cause it to overheat, which can lead to a breakdown.
    3.   Malfunctioning heating element:
The heating element is responsible for heating the water in your tank. If it fails, your water heater will stop working. This can happen due to normal wear and tear or as a result of an electrical problem.

   4.  Faulty thermostat:
The thermostat is what regulates the temperature of your hot water heater. If it malfunctions, your water may be too hot or too cold. In some cases, a faulty thermostat can cause your water heater to stop working altogether.
It's important to have a professional plumber diagnose the issue with your water heater to ensure that the correct solution is applied.
Professional Plumbing Repair Services in Springfield, MO

When you work with White Plumbing Co. , you can trust that you're getting the best service possible. Our licensed and experienced plumbers in Springfield, MO will evaluate your unit and help you select the best water heater replacement for your needs and budget.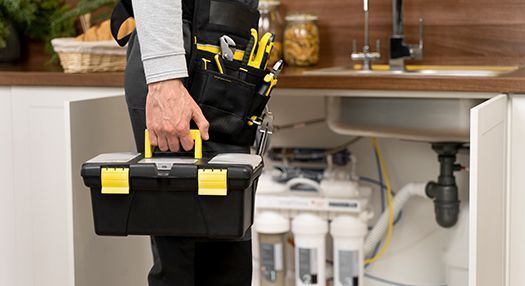 We offer both traditional tank-style hot water heaters and modern tankless options. Our team is committed to providing top-notch service at a fair price.
If you're worried about the cost of a water heater replacement, don't be. We'll provide you with a detailed estimate so that you know exactly what to expect in terms of cost. We're here to answer all of your questions and help you understand your options.

Contact White Plumbing Co. via our webform or call us at 417-815-6329 to schedule your appointment. We're here to help you with your plumbing needs and get your hot water back up and running in no time!